From the basics of working with fresh masa to creating fillings and sauces, learn how to make amazing tamales in no time. In this tamale workshop, we will make authentic green chile and red meat tamales.
Students 21+ years are welcome to bring their own wine, champagne, beer, etc. to enjoy during class. Please see our BYOB policy for more details.
To receive TucsonFoodie.com Insider pricing, please input your COUPON CODE at checkout.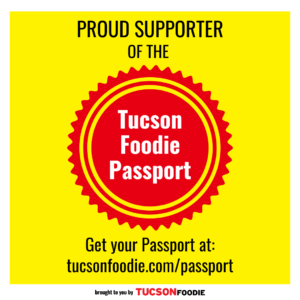 Event Timelines
What you will learn
Attendees will learn traditional recipes and receive hands on experience practicing the techniques for making authentic Southwest tamales. Each student will make approximately 1 dozen assorted tamales to take home to steam and enjoy immediately or freeze for later.
What to expect
Upon check-in, students are provided aprons and storage for personal items before visiting the handwashing station. Students will be seated in a thoroughly cleaned and sanitized workspace and given seating request preference, when available. Tools and materials will be distributed before instructor takes the class step-by-step through the tamale making process.