TikTok Trend Recipes: Simply Decadent Desserts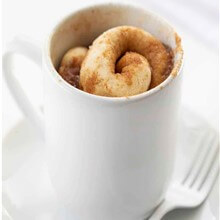 Class Date:
February 24, 2023
Event Location:
Antsy Nancy
Are you on the cooking side of TikTok? Are you constantly sharing food videos and wishing you could recreate these recipes at home? Antsy Nancy is introducing a new cooking class series based upon TikTok's viral food videos. Students will make and taste all the recipes listed below! Click the links to see the video.
Cooking Class Menu:
Event Timelines
What you will learn
Students will learn how to create several easy to follow recipes that went viral on TikTok. In-person students will receive chef instruction with extensive hands-on learning. Class will end by enjoying the recipes prepared.
What to expect
Upon check-in, students are provided aprons and storage for personal items before visiting the handwashing station. Students will be seated in a thoroughly cleaned and sanitized workspace and given seating request preference, when available. Tools and materials will be distributed before instructor takes the class step-by-step through the successful recipe execution.