The tarot is a deck of 78 picture cards used for centuries to reveal hidden truths and unravel future mysteries. More and more people have discovered in the tarot a powerful tool for personal growth and insight.
Our goal in this beginner course is to show you how to use and read the cards. You don't need "psychic powers" to use the tarot successfully. All you need is an open mind and a willingness to develop your natural intuition. Just think what a hit you will be at the next family reunion or office retreat!
We'll be serving up added fun with a Mystical Margarita cocktail demonstration and tasting for our 21+ attendees.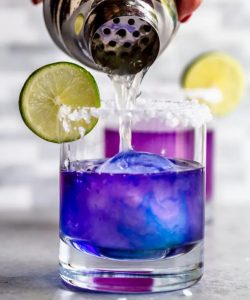 Event Timelines
What you will learn
After an overview of the tarot card deck and how to place and read the cards, each attendee will be given an opportunity for a live tarot reading. Afterwards, students can practice and ask questions of the instructor.
What to expect
Upon check-in, students are provided aprons and storage for personal items before visiting the handwashing station. Students will be seated in a thoroughly cleaned and sanitized workspace and given seating request preference, when available. Each student will be given a begginer tarot card deck and guidebook to take home.