A Craft Cocktail with flavors of watermelon, lavender, lemon, and cucumber pair beautifully with meats, cheeses, and fruits, shaped and cut to look like flowers in this Charcuterie Board class. Each person will create their own mini charcuterie board, learning to make meat and cheese roses and to cut apples, oranges, and berries into fruit shapes. Guests will enjoy the large demonstration board and can also enjoy their own board or wrap it to take home.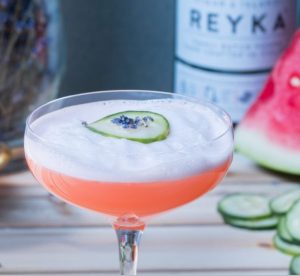 Event Timelines
What you will learn
Attendees will learn technique for building a floral inspired charcuterie board that is both beautiful and delicious. Meats, cheeses, fruits, berries, and chocolate are selected to taste great together. Students will also learn how to make the craft cocktail.
What to expect
Upon check-in, students are provided aprons and storage for personal items before visiting the handwashing station. Students will be seated in a thoroughly cleaned and sanitized workspace and given seating request preference, when available. Tools and materials will be distributed before instructor takes the class step-by-step through the successful board execution.