In this class, we will decorate Halloween cookies with royal icing, before staining and building an adorable Pumpkin Luminary. We'll package both items, along with a holiday greeting card, LED candle, and candies, in a flat rate shipping box*, ready for the post office. Antsy Nancy staff will even deliver your parcel to the US Post Office the next morning!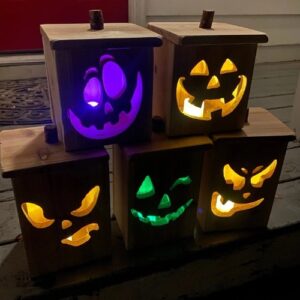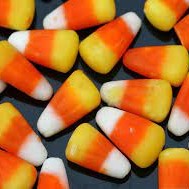 The inspiration for this class comes from personal life events – my baby boy left for college at the end of August! Since he doesn't have plans to be home until November, Halloween is a perfect time to surprise him with a care package from home. Do you have a college student you'd like to surprise with a box of goodies? What about someone serving active duty? Or a grandchild that lives a plane ride away? If this class resonates with AN customers, we will make this a recurring class.
Due to the class timeframe, Jimmy's Pizza will take optional dinner orders at 6pm.  Students 21+ years are welcome to bring their own wine, champagne, beer, etc. to enjoy during class. Please see our BYOB policy for more details.
*Flat rate shipping fees are not included in the price of the class. You may choose to take your goodies with you and package, ship yourself.
Event Timelines
What you will learn
Students will learn to decorating tips and tricks for working with royal icing, as well as wordworking techniques, like sanding, staining, and using nail gun.
What to expect
Upon check-in, students are provided aprons and storage for personal items before visiting the hand washing station. Tools and materials will be distributed and demonstration provided along with hands-on class.