On October 1, 2023, Antsy Nancy celebrated our 2nd Anniversary!
Due to the community support and success our team has seen in Tucson, we are expanding our reach and recruiting Instructors to provide Antsy Nancy (AN) skills classes to even more off-site event spaces in Southern Arizona.
Since opening our doors in Tucson, we have provided recurring, monthly classes at The Highlands, The Gallery, The Lodge at Ventana Canyon, Skyline Country Club, La Paloma Country Club, Tucson Medical Center, Catalina Foothills School District (CARE), and most recently, The Stone Canyon Club.
We are looking for hard working, motivated individuals, who can inspire students of all ages and backgrounds to succeed in our cooking, decorating, and craft classes.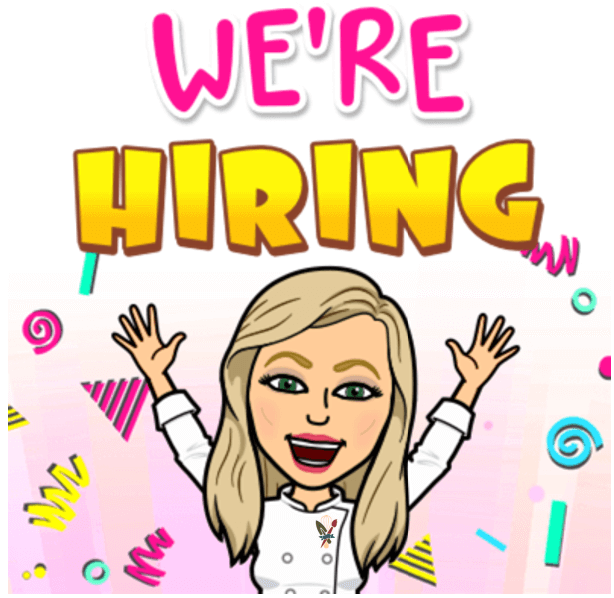 If the job description below sounds like a great fit, follow the employment tab to our website to submit your application. We are beyond excited for this new chapter of AN!
AN will be accepting applications through November 15 and cannot wait to see the exceptional people that will make up our Southern Arizona Regional Off-Site team!
Locations Hiring:
Green Valley
Central Phoenix
Scottsdale
Benefits:
$20/hour + Commission Opportunity
Flexible Schedule
Status:
Position Summary:
The Antsy Nancy team is excited to expand with the addition of 3 new, Regional Offsite Instructors! Regional Instructors will receive a 3-day, immersive training course in which they will be provided with the skills and resources needed to properly execute Antsy Nancy Offsite Event Instruction, individually and independently in their designated region.
The Regional Offsite Instructor is responsible for preparing and facilitating classes. This includes preparing lesson plans and presentations, sourcing materials, supporting the team through long term scheduling and planning, continuously promoting, and branding Antsy Nancy classes, as well as connecting and coordinating with Offsite spaces to schedule classes and programs.
This opportunity is great for people who enjoy leadership and hard work, as well as enjoy working with people of all ages and backgrounds.
Functions:
Provide Instruction and Mentoring
Prep and Instruct Offsite "How To" Skills Classes. Examples include:
Charcuterie Board
Cookie and Cake Decorating
Wine Glass Etching
Flower Arranging
Holiday Wreath Making
Cardmaking
Make and Take to Bake Treats
Sourcing necessary materials dependent on class type, as well as number of registered students.
Set up and breakdown based on class type, as well as event space.
Antsy Nancy Offsite Class Sales and Coordination
Increase and maintain clientele by developing relationships with new and existing clients in designated regions.
Execute dynamic presentation to prospective clients.
Work closely with coordinators to develop relationships that reciprocate into return customers.
Qualifications:
You MUST be…
Outgoing and personable, with excellent communication and customer service skills.
Schedule flexibility. The instructor needs to have availability for evening, as well as weekend classes.
Be proficient in communication with AN admin as well as clientele via email and cellular communication, along with tagging, liking, and sharing through social media channels.
Have a valid driver's license, and reliable transport to and from events.
Additional desirable qualifications:
Work experience, certification and/or licensing in one or more of the following areas:
Teaching degree, Culinary Training, Landscaping experience, Event Planning experience, Interior Decorating licensing/experience.
About Antsy Nancy LLC:
Antsy Nancy provides "how to" skills classes for home, health, and happiness.
Master skills classes are designed for beginners with new DIY projects offered every month. Categories include Arts & Crafts, Cooking & Entertaining, Gardening & Landscaping, Holiday Projects, Home Decorating, and Health, Wellness & Beauty.
Expert instruction, tools and materials are all provided. Each class results in a new skill learned and a successful project for students to share with family and friends.
Visit antsy-nancy.com for more information or to submit employment application.